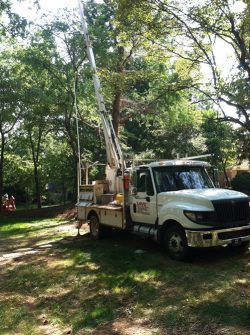 Need a new well dug and plumbed? Trouble with your existing well? Looking for someone to properly close up a now-unused well? The answer for all these services and more is Love Well & Pump Supply, LLC! We're pleased to provide a full and complete range of water well services to customers. Our scope of services includes:
Drilling and water well installation: We're equipped to drill and plumb new wells wherever you may need them! As the local experts for water well installation in Monroe, NC, we can consult with you about your site, recommend proper well placement and ensure that everything is executed perfectly.
Water well repairs: Our team provides both repairs and well maintenance in Monroe, Union County, White Oaks, and Charlotte, NC to help keep your installation in its best condition for as long as you need it. Our services include cleanouts and disinfecting (chlorination), among other water well repairs for 2" and 4" wells. We can also do cap replacements and fittings.
Trenching: We have the expertise and resources to trench in water lines and repair outside water leaks. Our trenching capabilities are a swift and smart way to approach well installation and repair services.
Irrigation: Need a well for irrigation purposes, complete with a pumping system to ensure its functionality? We're the experts to call. We have extensive experience in working with agricultural operations, to ensure their irrigation needs are met.
Well rehabilitation: When a well has become contaminated or damaged, it requires expert remediation before it can be utilized again. We rehabilitate wells no matter the level of contamination and can provide solutions that fully restore the well to working order.
Well abandonment: Need a well properly capped and decommissioned? We specialize in well abandonment in Monroe, NC. Our abandonment procedure is in accordance with EPA standards and we pride ourselves on our responsible approach to decommissioning.
For expert, reliable water well services, pump repair, and water softeners you can trust, contact us! Give the professionals at Love Well & Pump Supply, LLC a call today at 704-753-1712.